Who's ready for some HARD LABOR?
Resurgence, Reload and Masterbeat are excited to join forces to present the biggest weekend closing out the summer… virtually. 
It's time for Hard Labor Virtual Circuit Weekend with 4 events over 4 days featuring 13 superstar DJ's. It's a virtual livestream like no other, with special surprises, performances and a VIP Dark Room.
The Gay Almanac Team will be moderating the Zoom room – so you know to expect fun activities and shenanigans throughout the weekend!
Keep reading to find out how you can win a FREE VIP PASS!!
It all starts Friday with Nina Flowers monthly "RESURGENCE VIRTUAL EXPERIENCE" featuring music by Bio Zounds, Alex Acosta and Nina Flowers.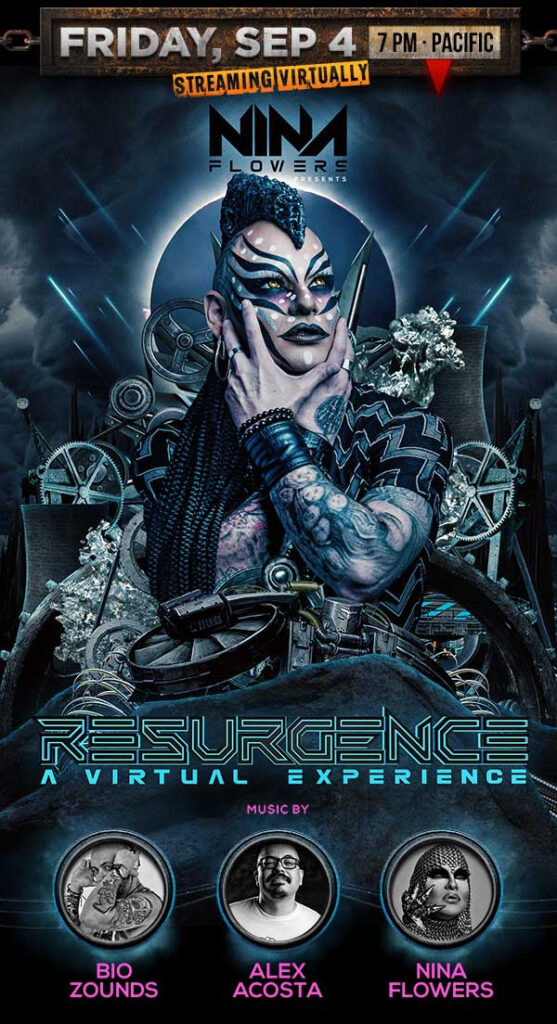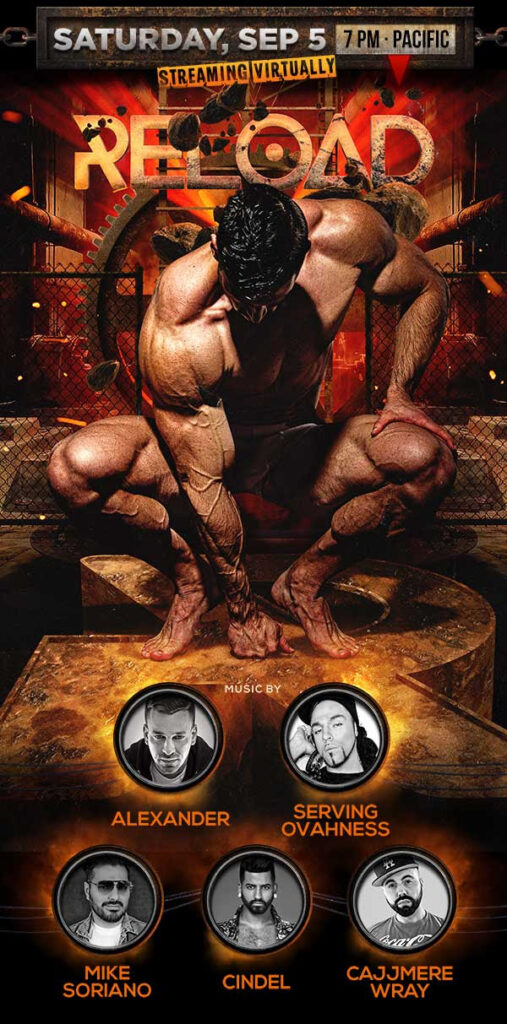 Saturday's main event is presented by LA's biggest weekly afterhours with a special RELOAD mega-event featuring 5 hours of beats from Reload's finest residents: Alexander, Serving Ovahness, Mike Soriano, Cindel and Cajjmere Wray.
Sunday night Masterbeat returns with a virtual edition of it's legendary "Truck Stop" featuring Masterbeat's resident DJ's GSP, Oscar Velazuez and Micky Friedmann. Get down and dirty in the dark room with virtual performances by the men from Adonis, along with special performances from Flava, Inaya Day and Suzanne Palmer.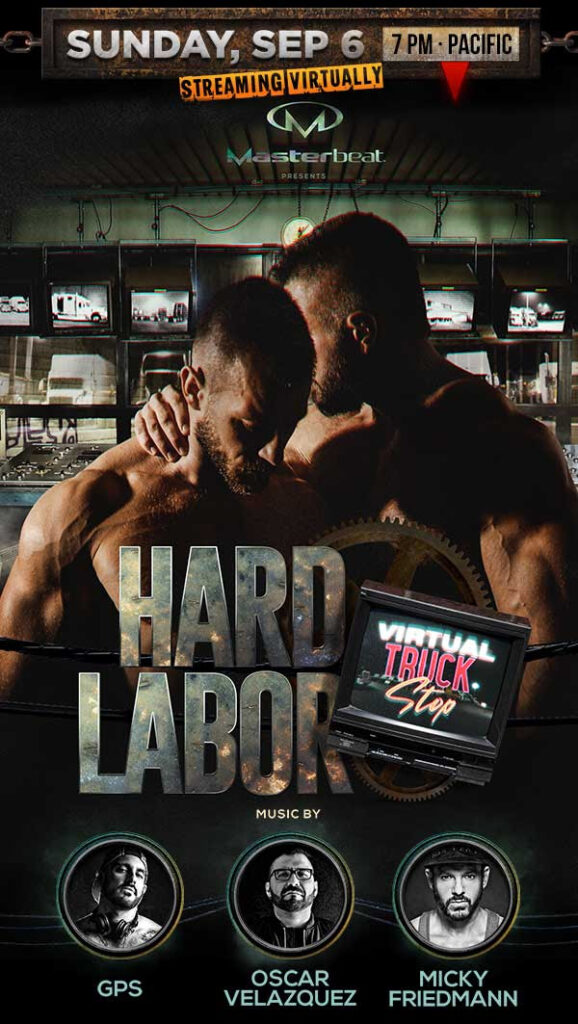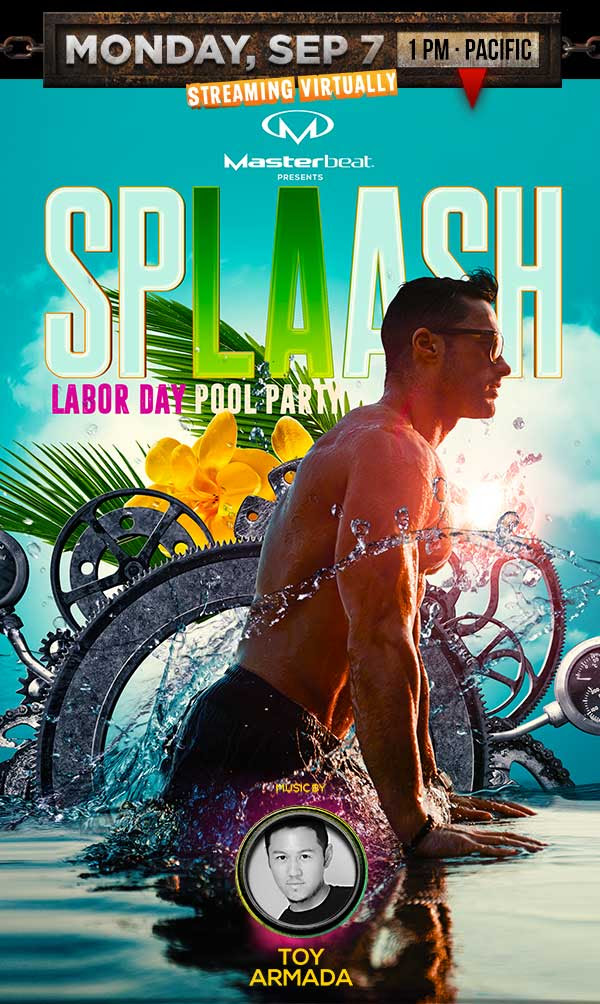 Finally we wrap it all up with a bonus edition of our legendary SpLAash pool party – virtually featuring your favorite SpLAash DJ Toy Armada on Monday.